Should I get a treaded tire?
Thinkin' about getting one!
Sharing the love for This Fun Wheel
I set out on a mission to create the easiest way to find answers to Onewheel questions. What you'll find is an ever-growing list of FAQs, resources, and the world's largest gallery of custom Onewheels, all aimed at helping you fulfill your quest for one-wheeled glory. If you have any questions, suggestions, or just want to say hi, contact me here or on Instagram!
Frequently Asked Questions
Have pre-purchase questions? Fear not, below are some of the most commonly asked questions for users who are shopping for their first Onewheel. If you've got a question that you feel should be on the list,
Let me know
!
Blank
Should I buy a Onewheel?
That's an easy one
If Onewheel's well-funded marketing department couldn't convince you, I'm not sure a one-man ran fan site is going to do the trick. But if you need an answer, here you go: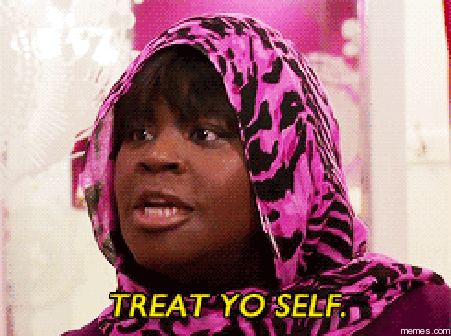 Which should I get, Pint or XR?
Short answer:
It comes to personal preference. If you're committed to crushing the trails, long rides and floating around in a Onewheel gang, the XR is a safe choice. If you just want a really fun weekend cruiser and are looking for a lower price point, consider going with the Pint… but that's over-simplifying the answer!
Long answer:
There are many factors that give each board option unique perks. The XR has double the range and a lot more custom riding options than the Pint, but comes in at a significantly steeper price point. The Pint is easier to travel with and offers a more nimble and 'carvier' ride out of the box. However, the Pint's lower range gives many riders who are looking for getting the most ride time something we call "range anxiety". If you have friends with Onewheels and plan to ride with them, consider that a stock Pint will not be able to make the same trek that an XR can, in terms of range. Off-roading capability, power and durability elements are very comparable on both boards.
At the end of the day, both are great options and most riders enjoy the board they get for the unique capabilities. Some riders who buy Pints later trade-up for XRs. Conversely, some XR owners find that they prefer the ride of the Pint more. Many own both boards and ride them interchangeably depending on the duration and style of ride. This question often results in heated debates, so you'll often get heavily-biased answers. The best way to determine which board is best for you is to watch videos, do some research, and if possible, ride a friend's board! There are even board shops that allow test rides and rent the boards for full days!
Check out the official Onewheel video below for a good overview of the differences between the boards, straight from the manufacturer.
Related:
Can you modify the Onewheel?
Short answer:
Absolutely! There are lots of OEM as well as aftermarket customizations and accessories, both cosmetic and functional. Accessories give your board unique styling and change the way you ride for a more personalized experience.
Long answer:
The Onewheel is highly customizable with many options available directly from the official Onewheel site. There are also a number of manufacturers that produce their own unique products which can be added to the board without worrying about voiding the warranty. Fenders are a great way to keep your shoes and legs clean, rail guards, bumpers and skid plates offer added protection from damaging the board, and there are many foot pad replacements available to help reduce foot fatigue. There are even some mods that allow you to do some pretty awesome tricks! See our list of friends below for some cool and trustworthy places to shop. If you want to see some of the "must-have" accessories, check out the Owners Q&A section. Want to see some of the best looking customized Onewheels out there? head over to our gallery to review an ever-growing collection.
Is buying a used board safe?
Short answer:
Generally speaking, yes. However, like buying anything online, it comes with certain risks you should consider first.
Long answer:
Many successful sales of Onewheels happen on internet forums including Facebook Onewheel groups and Craigslist. However, there are also a fair number of successful scams resulting in would-be riders getting conned out of a large sum of money. There are many factors that go into how to safely purchase a Onewheel from a private owner; too many to list here. We recommend you check out Jimmy Chang's detailed and thorough article on How to buy a used Onewheel. Something else to consider; if a deal looks too good to be true, it probably is.
Can I take a Onewheel on a plane?
Short answer:
If you have an XR, no, at least not in the US. The Pint and Plus are possible, many have, but you may get mixed results. Always check with the airline and TSA before you attempt to fly with a Onewheel.
Long answer:
Due to concerns of other lithium-ion battery-powered devices catching fire, many airlines and TSA have strict regulations regarding these types of devices. In some cases, airlines have prohibited "self balancing devices" altogether. The XR has a larger battery than the Pint and Plus, and as such, is outright prohibited on flights. However, many riders have successfully flown with their Pint and Plus boards. Bear in mind, you can be granted permission over the phone by the airline, only to be stopped by TSA. Additionally, you could successfully fly to your destination, but not be able to return with your board on the trip home. The risks are definitely there, so we recommend you thoroughly research the topic and contact the appropriate parties before you attempt to travel with your board.
Check out John D Dyer's video on this topic below:

Related:
How to fly with a Onewheel by Jimmy Chang
Blank
How long does it take to learn?
Short answer:
The learning curve is different for everyone, however Onewheeling can be picked up as quickly as 15 minutes, or take as long as weeks to feel comfortable on the board.
Long answer:
Everyone learns at a different pace. It's totally normally for some riders to get the hang of it within an hour, and it's also normally for riders to need many rides and lots of practice. Many factors go into how quickly you'll master the art of floating on a Onewheel including your dexterity, balance, and experience with similar activities such as skateboarding, snowboarding or surfing (see related questions). While Onewheeling can be picked up very quickly, it's important to note that many riders who learn quickly become overconfident and end up having nasty spills, sometimes resulting in serious injuries. Anyone remember Adam Savage's spill? oof. The first few hundred miles have a much higher likelihood of falling, so we recommend gearing it up and taking it slow.
Watch Ronnie Sarmiento learn how to ride a Onewheel in 10 minutes:
Most common mistakes of new riders?
Short answer:
Getting overconfident and wiping out, especially while not wearing proper safety gear.
Long answer:
The Onewheel is an absolute joy to ride, even more so once you feel confident and skilled on it. The learning curve is fairly brief and starts to feel really fun the more you get the hang of it. Therein lies the problem; new riders who learn quickly will often begin pushing the board harder and faster without the technical skill on how to handle the board in all scenarios. There's a fairly popular "Onewheel Crash" Facebook group where riders go to share their battle scars. A very common occurance is newer riders (often with less than 100 miles) reporting their cuts, scrapes and bruises from getting overconfident and taking a bad spill. It's easy to learn the Onewheel and feel like you've got it down while not realizing that there's a decent amount training you have to give yourself to quickly respond to and maneuver hazards while riding.
Here are some of the more common examples of situations that take new riders down:
Unexpected pothole or bump at high speeds
Going too fast and overpowering the "Pushback" (see Owner FAQs)
Not knowing how to properly dismount and having to bail out
Sudden traffic interference (car pulling out, etc.)

Should you be worried about purchasing a Onewheel? Absolutely not, but you should definitely respect the board, the safety instructions it comes with, take learning slow, and apply a little common sense. Have a question before you buy? Contact me!
Is Onewheeling similar to snowboarding or skating?
Short answer:
Yes, the Onewheel shares a lot of similarities with both skateboarding and snowboarding, such as leaning on your toe/heel to steer on a snowboard. If you're confident in these sports, you'll likely have a slight advantage learning over those who don't.
Long answer:
While it's likely that snowboarders and skaters will learn quickly, it's also possible for them to require just as much, if not more time than a new rider with no similar experience. This is because muscle memory is often difficult to overcome once it it's ingrained, and because the Onewheel is different in many ways to these other sports, it may take some time to learn how to ride a familiar shape in a very unfamiliar way.
So you've got your board and you're ready to conquer, but you've got a few questions. Fear not, we've got answers for the common questions for newer riders.
Below are resources and questions for those looking get the most out of their boards by modding. Note: certain modifications will void your warranty provided by Future Motion Inc. Exercise caution and pay attention to warnings in resources provided below.
This error message is only visible to WordPress admins
Error: API requests are being delayed for this account. New posts will not be retrieved.
Log in as an administrator and view the Instagram Feed settings page for more details.
This error message is only visible to WordPress admins
Error: API requests are being delayed for this account. New posts will not be retrieved.
Log in as an administrator and view the Instagram Feed settings page for more details.
Looking for some new stickers to customize your wheel? Check us out on Etsy for a small collection of Onewheel-themed merch. Sales help me upkeep costs to maintain the website and are very appreciated!
The Onewheel is highly customizable to match your fashion and riding style. With thousands of combinations out there in the wild, I want to share the best of the best with you! The Mod Spotter is a new feature where I feature awesomely-customized Onewheels and link to the products the owners used, saving you a little head-scratching and hopefully a little dough!
Wanna buy some accessories for your Onewheel? These vendors are pretty cool people with some great products.